County Line Rods
(864) 208 4425 or (864) 208 4426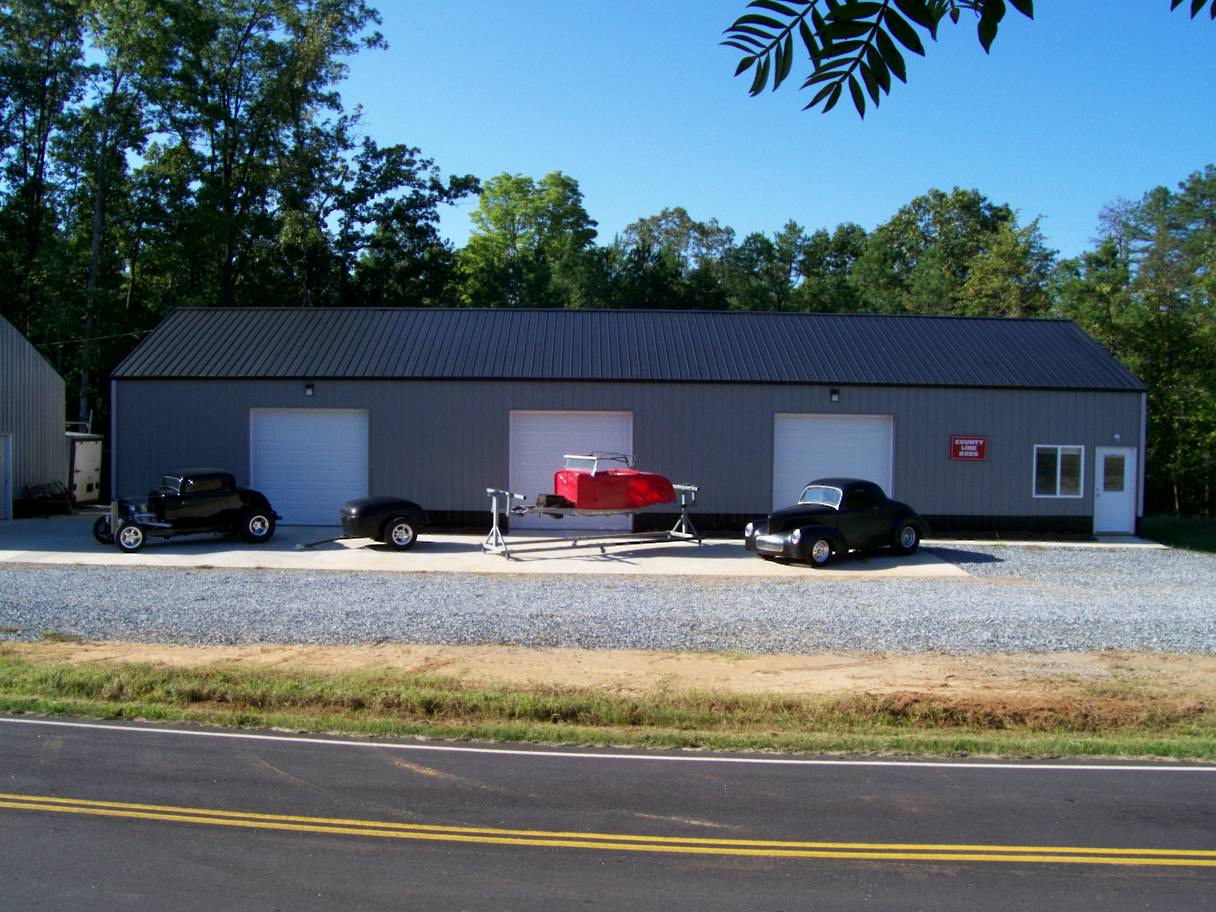 Hello and welcome to County Line Rods! Phillip and Gerald Lawson, brothers that run County Line Rods. They specialize in building complete turn key cars for their customers. Both have been building cars and making fiberglass bodies for a combined total of over sixty years. Their attention to detail speaks for itself, no detail if to small to get by their keen eyes. They can build you that special street rod you always wanted. They start with a bucket of fiberglass resin and a roll of fiberglass and build your car the way you want it. They build the body, hang the doors and trunk, weld up your chassis, help you pick out all the options you want, build the engine, mock up the entire car, custom make your seats and interior, then it all comes back apart for a spectacular paint job. Then it is on to final assembly. they can even make the convertible top from scratch for your roadster if that is the body you have chosen from the main line of bodies. Let County Line Rods build your dream! Please give us a call and come by the shop and talk to Phillip and Gerald about your next build. We also make loose glass bodies for our customers that are on the "do it yourself plan". They have a couple of retired hot rodders that they can call in if needed to give them a hand making a loose glass body for our customers from time to time because Phillip and Gerald are pretty busy building turn key cars for the customers.
Click on the picture of the body below you are interested in to see more details about the body.
1932 Ford Roadster Kit

Item #1932RK

Price $2,500.00

1932 Ford Roadster Pickup Kit

Item #1932RTK

Price $2,200

1932 Ford Cabriolet Kit

Item #1932CK

Price $3,300

1932 Ford 5 Window Kit

Item #1932 5W

Price $3,000

1947-53 Chevrolet Pickup Kit

Item #47-53TK

Price $3,000

1969 Camaro Kit

Item #1969 Camaro Kit

Price $7,500

1971 Cuda Kit

Item #1971 Cuda Kit

Price $7,500

1932 Ford 3 Window Coupe Kit

Item #1932CK

Price $3,000

1932 Ford 2 Door Sedan Kit

Item #1932SK

Price $3,500

1932 Ford 2 Door Sedan Delivery Kit

Item #1932SDK

Price $3,900

1932/33/34 Ford Closed Cab Pickup Kit

Item #1932TK

Price $2,600

1957 Corvette Kit

Item #1957 Vette

Price $6,500

1958 Corvette Kit

Item #1958 Vette

Price $6,500

For Custom Corvette Chassis see our friend David Barbrey at

WWW.Vetteframe.com in Greenville South Carolina
What's going on around the shop!
Contact Information
Ordering call numbers:

1-864-208-4426

1-864-208-4425

Ordering address:

County Line Rods

201 Morris Rd.

Pauline, SC 29374

Electronic mail for questions:

General Information: Countylinerods@aol.com or Countylinerods2@aol.com