1932 Ford Perimeter Chassis
Chassis includes:
1932 Ford frame rail with nuts welded to mounting hole on top of rail and boxed, then ground smooth. Rear shock bar installed and Model "A" front cross member installed. Center section with transmission mount installed. Front or rear spreader bars are not included.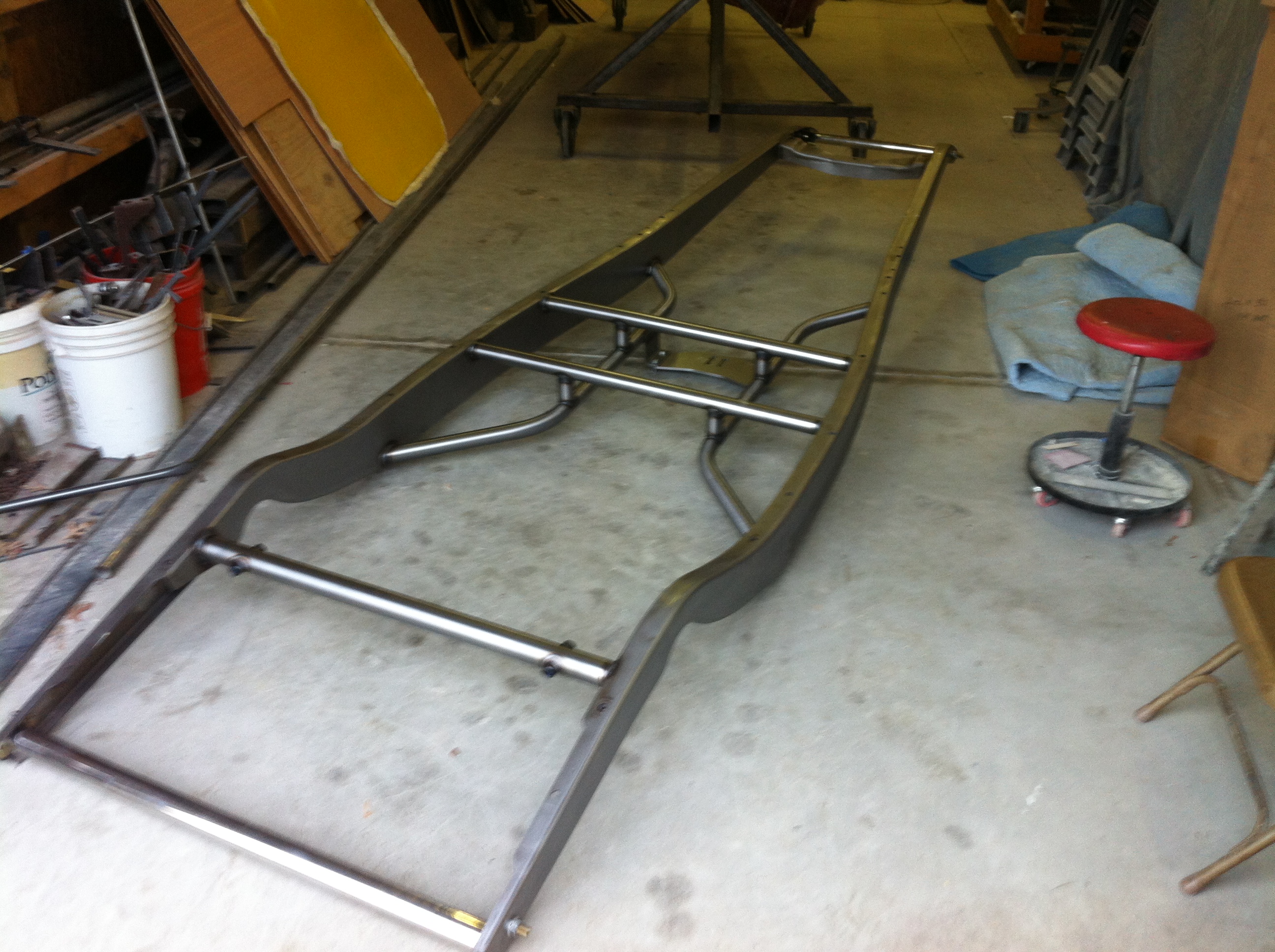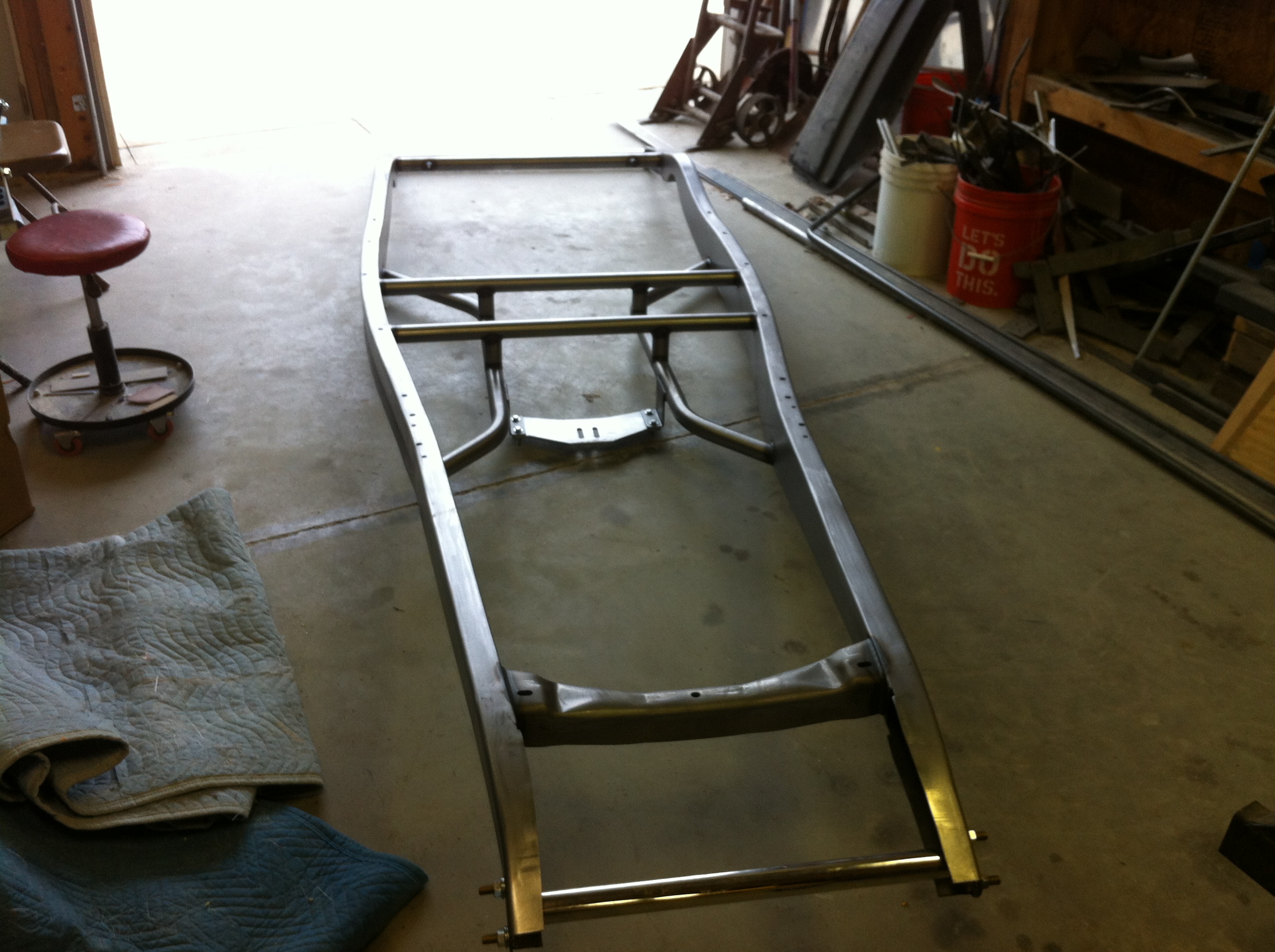 Note: Wait time on a perimeter chassis is usually 8 to 10 weeks.